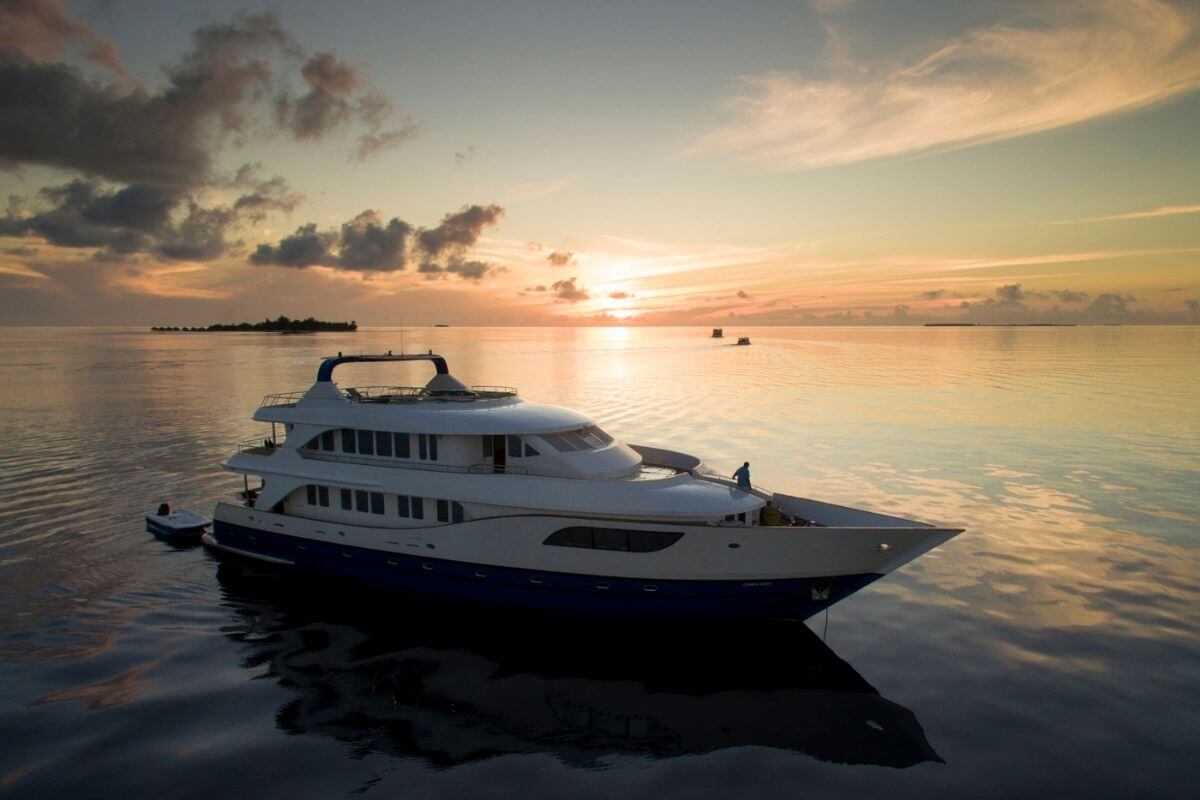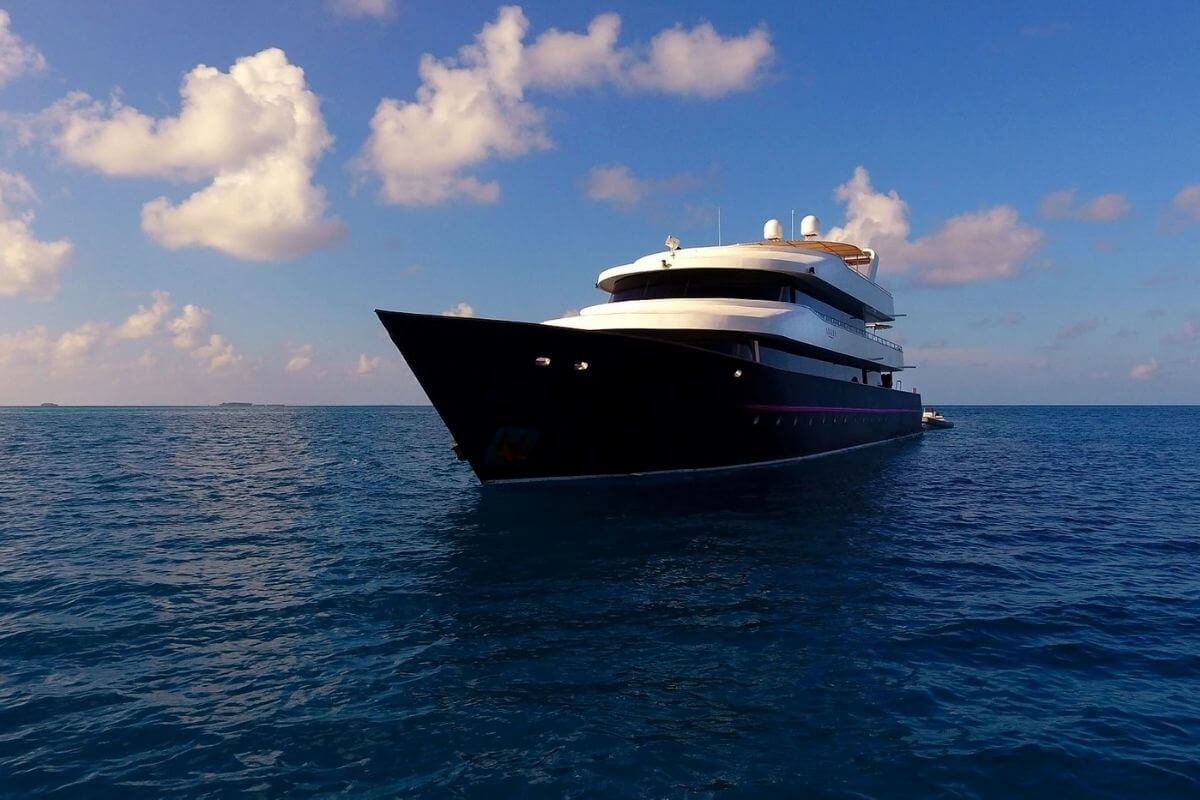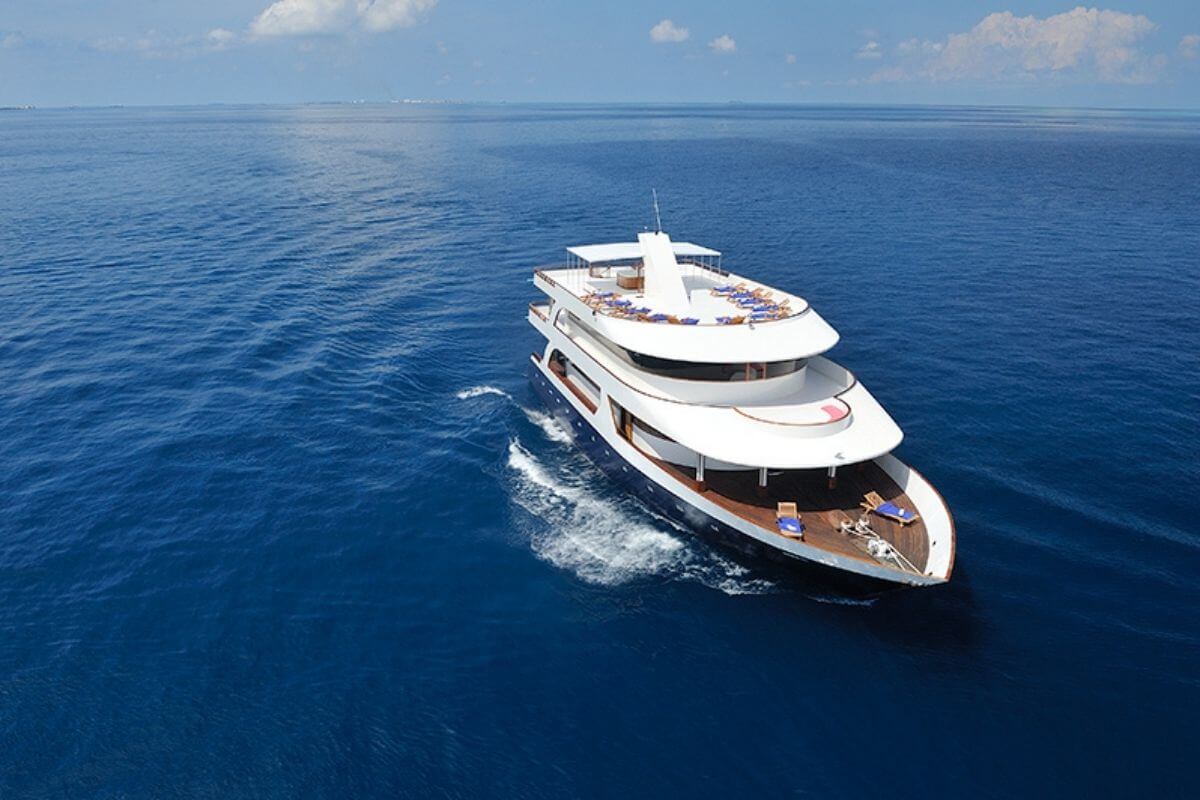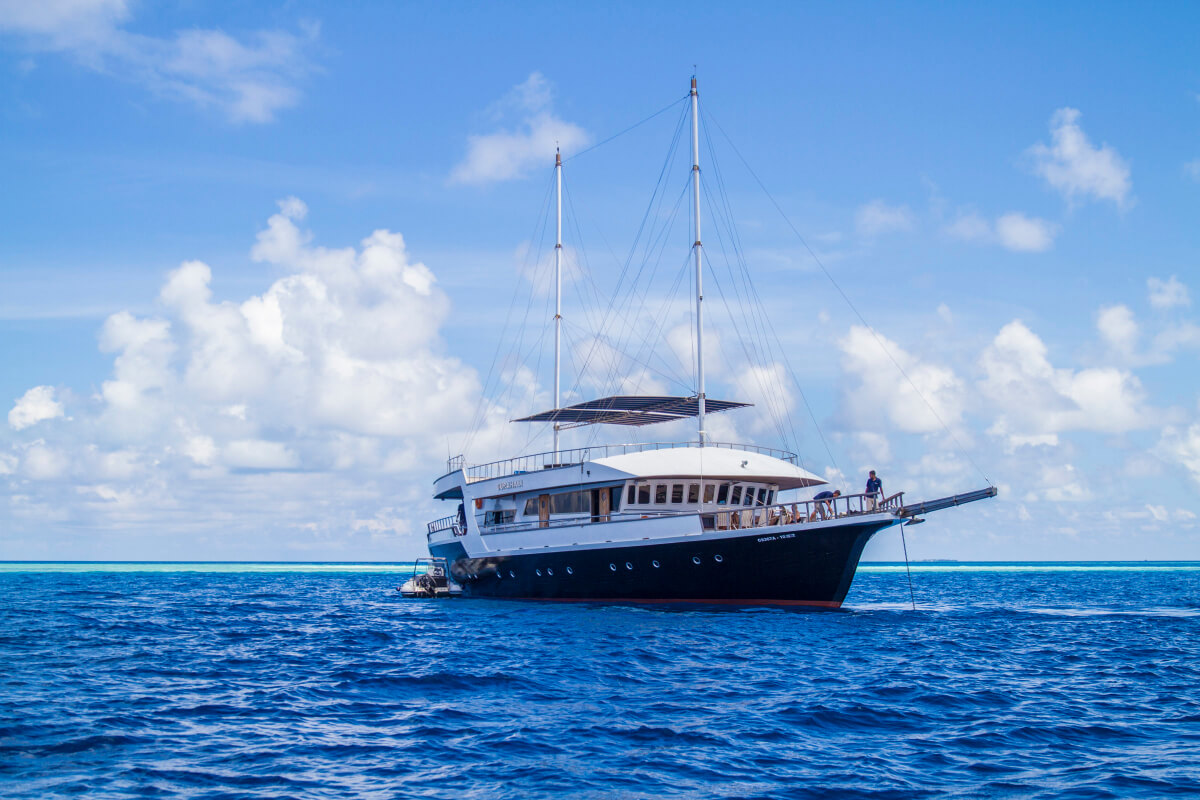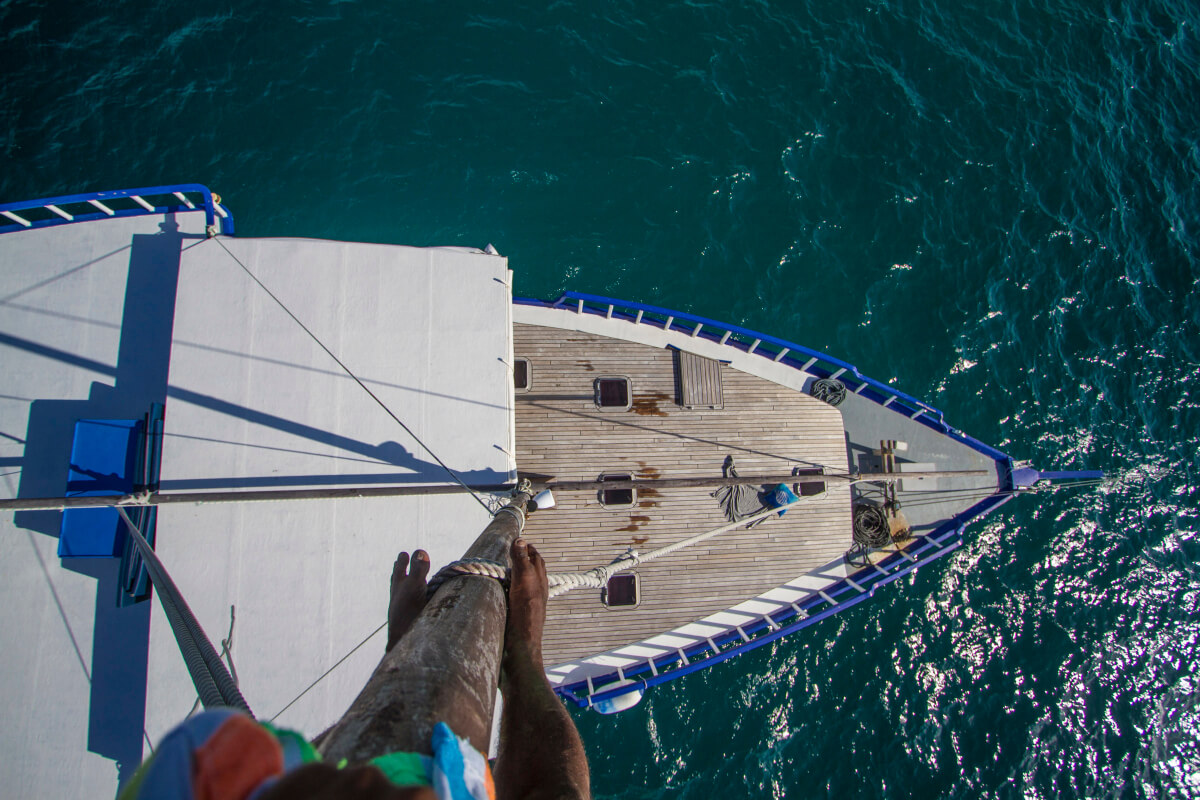 Your Maldives Surf Charter Guide!
With so many waves across a large area of ocean, the ultimate way for surfers to experience surfing in the Maldives has always been by surf charters. Resorts and Surf Camps are great for the luxury and comfort that they offer but nothing quite beats the feeling of waking up and stepping out of the deck to see perfect waves breaking. Luckily, with AWAVE Travel's range of surf charters, we have options for every budget and requirement! We have complied our teams experience and knowledge into this Maldives Surf Charter Guide for you!
Choosing Your Surf Charter
Choosing a surf charter for your group can seem daunting at first with all the available charters and routes to choose from. Here at AWAVE Travel, we are here to help you find the perfect charter for your trip!
In this guide we will go over:
All of this will help you make the decision about which charter and route is best for you! If you have any questions about anything, our team of Surf Travel Experts is on hand to help you find your ideal charter!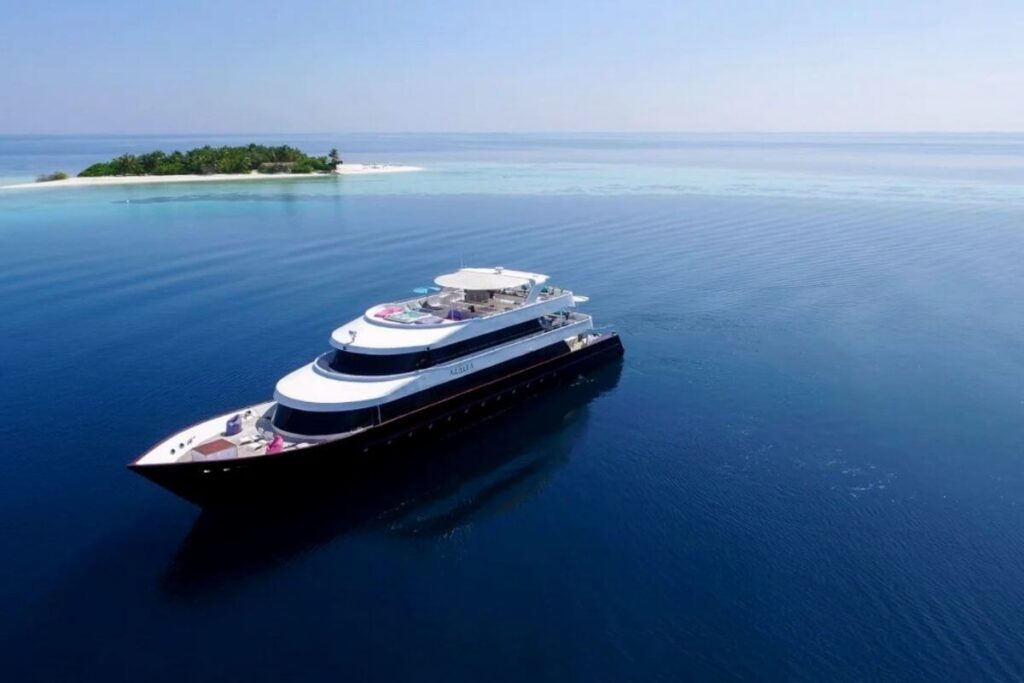 Types of Surf Charter
When you're looking to explore the Maldives by boat, we have two types of surf charter for you and your group to choose from! Firstly, we offer a wide range of Private Charters, this is when you and your group charter a full boat for yourselves. Private Charters offer you ultimate flexibility as you get to choose who travels with you, the route you take, and the waves you surf!
In our opinion, very few things in this world match the experience of sailing with a group of your best friends and scoring waves together. It is what we at AWAVE Travel are passionate about and want to share with our travelers! Private Charters start from just 4 persons and can be surprisingly affordable, with budget charters all the way up to 5 Star luxury yachts!
Secondly, for solo travelers and small groups, AWAVE Travel offers a range of Shared Charters. These are scheduled charters with spaces that can be booked by individuals and groups too small to rent a charter privately. These trips are amazing for travelers looking for a group to join to surf and would run to some of the most remote and exciting areas in the Maldives. Generally, these charters have a maximum capacity of 10 – 14 persons to minimise crowds in the lineup!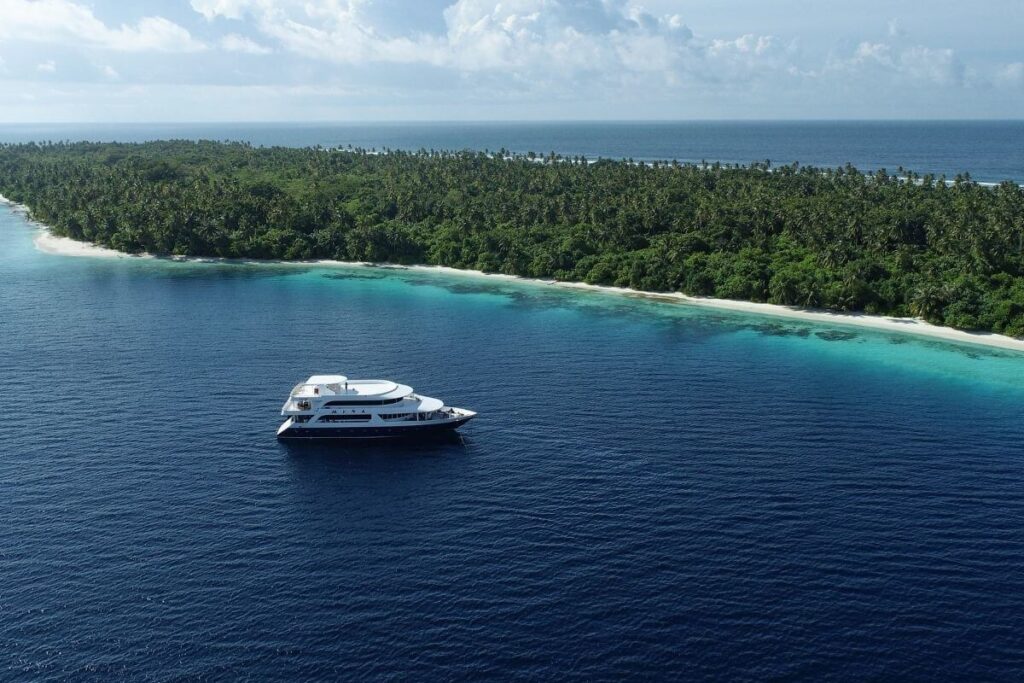 Route Options
To maximise your trip to the Maldives, we are able to offer a full range of charter options to allow you to start and finish at any domestic airport throughout the country. This flexibility means that we can custom-build your trip to get you exactly the waves you want in the best region!
We are able to offer the following route choices for your charter, click below to find out more about each!
Cruise Only – Start and Finish in Male and cruise to any region.
Fly and Cruise – Relocated the Charter to any region, fly to meet, and then sail back to Male
Fly – Cruise – Fly – Relocate the charter to another region and fly both ways
For more information about each route option see below.
Cruise Only:
This is the most affordable way to surf onboard a charter in the Maldives. All Cruise Only trips start and finish at Male Airport. You would arrive and step straight onboard and cruise straight from there! If you wanted to surf outside the North/South Male Atolls, your group would need to pay a fuel surcharge for the extra fuel used.
Depending on the area that you want to surf, we would recommend the following minimum nights to make the most of your trip. This would allow you enough time to cruise to the region and surf along the way!
North/South Male Atolls – 7 Nights minimum advised
Central Atolls – 10 Nights minimum advised
Southern Atolls – 10-14 nights minimum advised
Cruise Only trips are the most popular way to surf in the Maldives as they offer great value for money and you can surf at spots along the way to the final region you're heading too!
Fly and Cruise
This is a great option for those wanting to surf in the more remote Central and Southern Atolls. The charter will be relocated to the region of choice and your group will fly to meet the charter. You can then cruise back to Male over the trips duration and surf all along the route back!
This saves on cruising time and gives you more time to surf in the selected region. These trips are approximately 20-40% more expensive than the Cruise Only options once the domestic flights and relocation costs are added.
Fly – Cruise – Fly
This is the final option and is most popular for surfing in the far Southern Atolls. The charter would be relocated for the full trip with the group flying both ways. This is a great option for those looking to maximise their surf time in the most remote regions and to limit the hours spend cruising.
We recommend this route to both the Central and Southern Atolls when looking sot maximise time spent in the water with minimal cruising. These trips are approximately 30-70% more expensive than cruise only charters.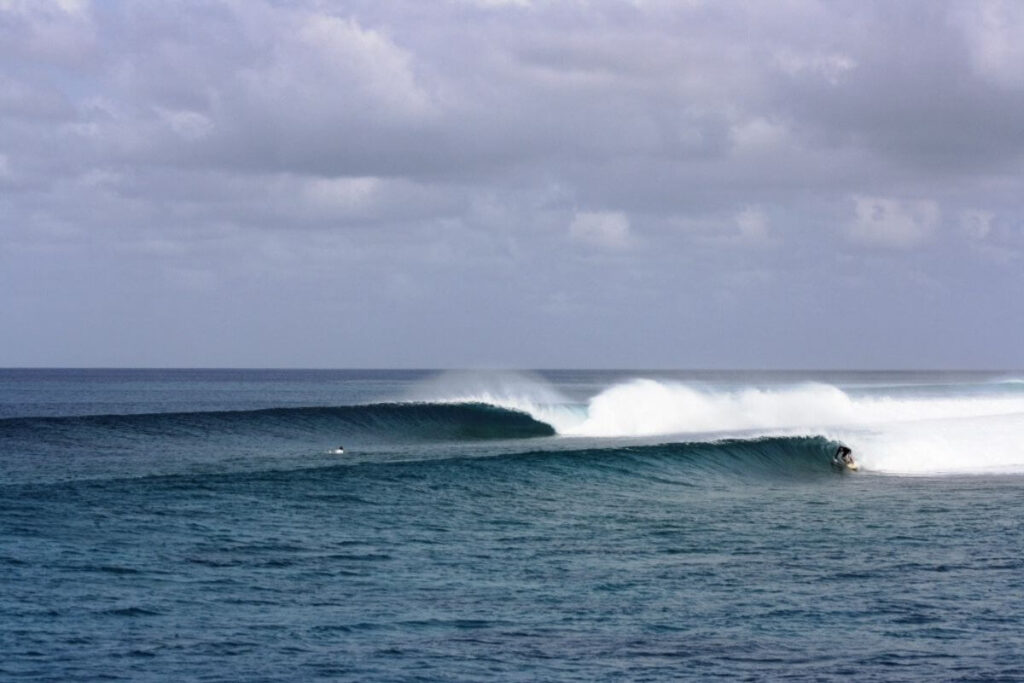 When to Surf in the Maldives
The Maldives can be split into 4 main surfing regions, each one with its own distinct season for traveling. These areas are North/South Male, Central Atolls, Southern Atolls, and Northern Atolls. The main season for surfing the Maldives runs from February to November. During this time you will be able to find waves somewhere throughout the atolls, with swells even coming outside of this season for this ready to jump on a plane at short notice!
Maldives Surf Regions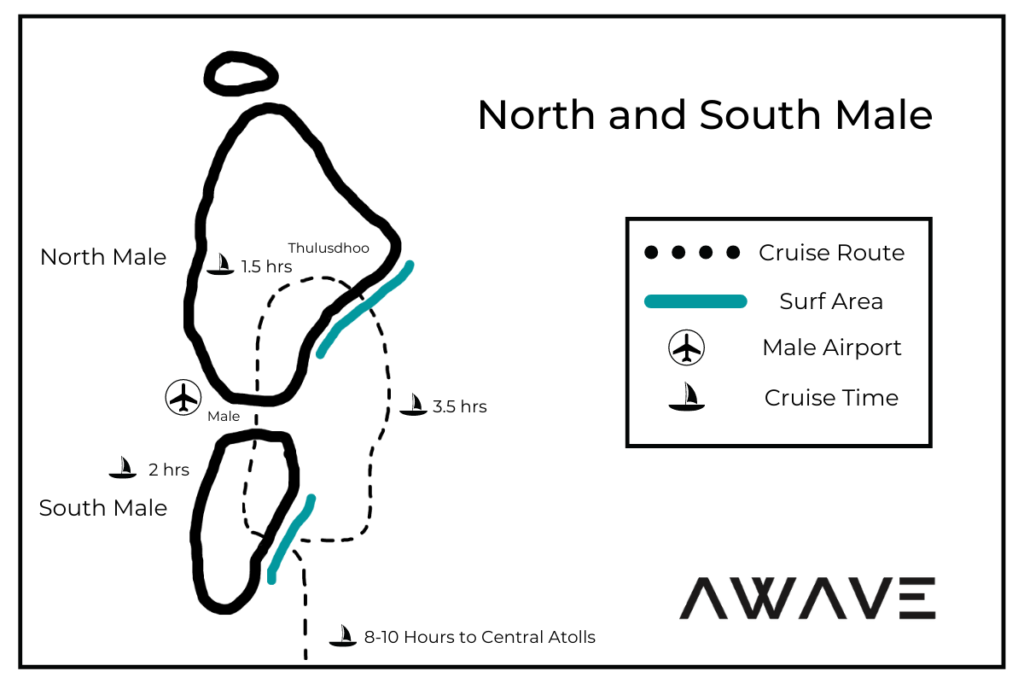 Surf the Classic Maldives waves in North Male Atoll
Best Months: March – November
North Male is the classic surf area in the Maldives and the closest to the international airport. This wave-rich area has been drawing surfers to the Maldives ever since its discovery! There is a wide range of quality waves in the region which attracts all kinds of surfers. Unfortunately, this easy access and availability of accommodations do mean the area can get crowded!
The Season for North Male runs from March to November with the peak swell months of June-August getting the biggest swells! Wave-wise North Male is an intermediate plus, surfers dream but with waves to suit all levels!
Pasta Point – The wave that started it all, a long left-hander with an amazing wall and tube sections. You must stay at Cinnamon Dhonvelli to surf here
Lohi's – World-class left-hander, breaking privately for Hudhuranfushi! You must book to stay at the resort to surf here
Cokes – A world-class right-hander breaking on Thulusdhoo, expect fast walls and barrels
Chickens – Long walling left that can barrel breaking on the opposite side of the channel to Cokes
Sultans – Classy right-hand reef break
Honkys – Quality lefthander breaking near to Sultans
Jailbreaks – Intermediate friendly right-hand reef break on the Island of Himmafushi
Ninjas – Perfect right-hander for beginners on small days and for aspiring intermediate surfers!
Check the surf forecast here for North Male!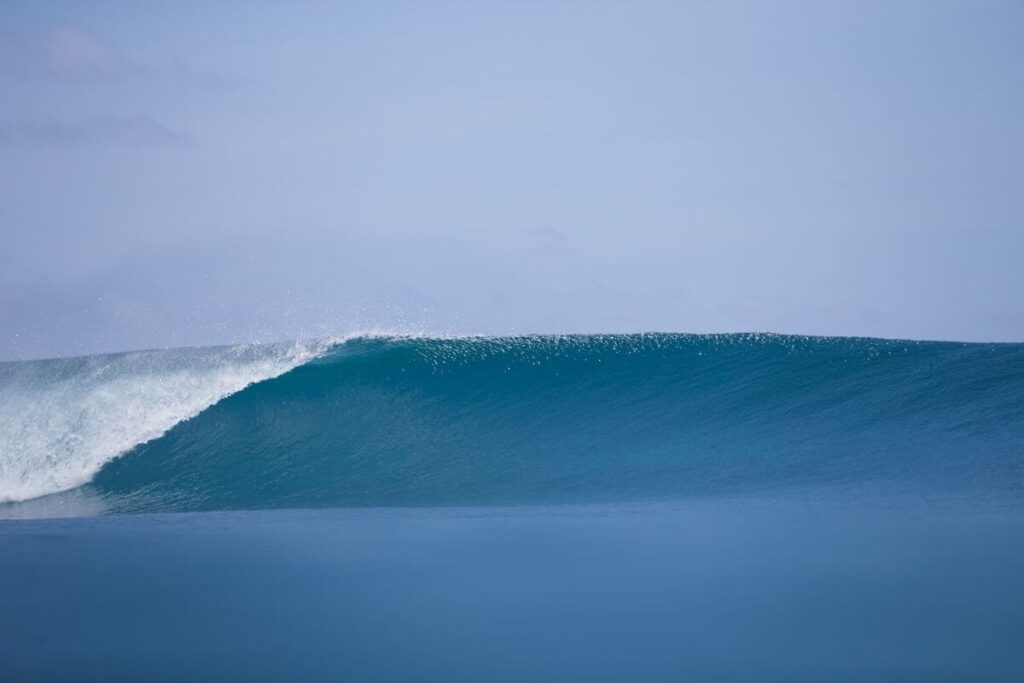 Enjoy Quieter Waves in South Male Atoll
Best Months: May – September
Less busy than its neighbour North Male, South Male is a real gem for the ones looking for more user-friendly waves in the proximity of the international airport. The atoll has a great variety of waves for all levels, from more mellow breaks to hollow and barreling waves.
Being quite protected from the swells, the Season for South Male is much shorter compared to the other areas of the Maldives. The prime months for surfing are June to September, with the shoulder months being more suitable for beginner/intermediate surfers.
Kandooma – The only private right-hander wave in the Maldives delivering epic barrels and long rides. You must stay at Holiday Inn Kandooma Resort to surf here
Quarters – A fun right-hander with two sections, suitable for all levels of surfers!
Foxies/Natives – Fast and hollow left-hander breaking on shallow reef providing many barrel opportunities
Riptides – Right-hander wave with playful walls breaking for 150 metres on a reef in the middle of a channel. Beware of strong currents!
Gurus – Left-hand reef break picking up the most southerly swells. it has a long, fast, workable wall.
Twin Peaks – the reef here breaks left and right. The left is best on high tides, the right is more consistent and popular among local surfers.
Kates – short left-hander which needs a big swell to start working. Nice, steep take-off with a fast wall.
Have a look here for the forecast for the only private right-hander in the Maldives, Kandooma Right!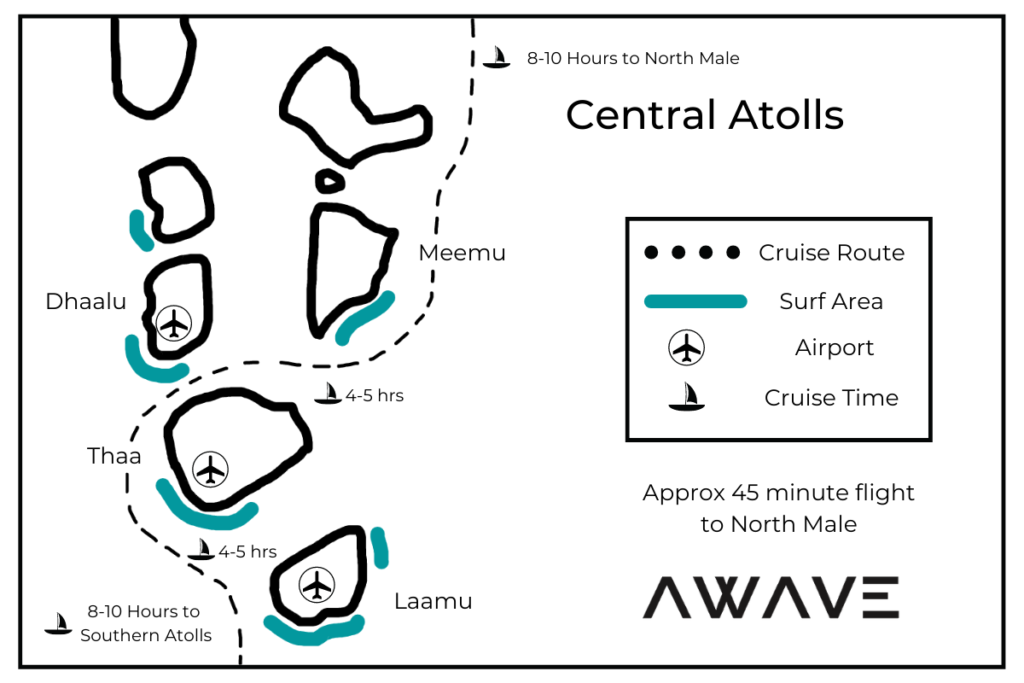 Escape the Crowds in the Central Atolls
Best Months: March – October
The Central Atolls are located due south of North/South Male and where the crowds really start to thin out. In this region, there are very few budget options so the majority of surfing is done from luxury resorts or onboard boat charters. Generally, the waves are more spread on than in the North Male area. WIth reef passes facing almost every direction, there is very rarely not an offshore wave here!
The Central Atolls follows a similar season to that of North Male, with the best waves breaking March – November. Swell usually peaks in the months of June – August, when the larger swells arrive. We recommend the Central Atolls for all levels of surf looking for adventure and quieter surf!
Vodi – Experience the pleasure of a private wave at Niyama. This super fun left breaks directly on the resort island just for their guests
Ying Yangs – A pretty special righthander located in Southern Laamu, can produce big barrels and beautiful walls
Mikado's – Two distinct right-handers offer fun waves for all levels
Kasabu – Super playful righthander breaking near to Vodi
Machine – A beautiful right, that when conditions align is one of the most perfect small waves you will ever see
Secret Spots – Tons of secret spots that we won't share with you here!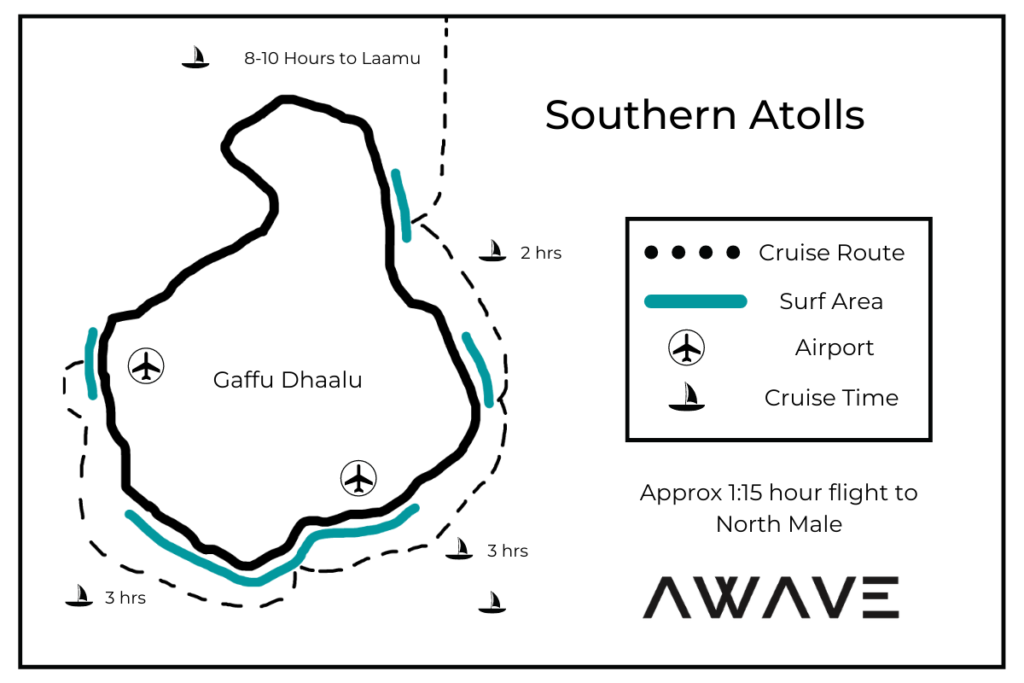 Surfing in the Remote Southern Atolls
Best Months: March-May and September-November
The remote Southern Atolls are approximately 350 miles from the capital of Male and offer unspoilt nature, beautiful waves and much lower crowds. This area is exposed to all swell, so gets the largest surf in the country. The best months here are March-May and then again, September-November. In the months in-between, good surf can be found but it is usually quite big and can be very windy!
There is only one resort in the area and very few charter boats travel to the area due to the expense. This means that the lineups are significantly quieter year-round than North Male!
Blue Bowls – a fast and well-shaped right-hander that is very consistent
Love Charms – a long left-hander breaking over well-covered reef
Two Ways – A-frame peak, good for beginners to intermediates when small
Tiger Stripes – Quality left, breaking over beautiful coral
Beacons – Arguably the Maldive's heaviest right, deep tubes are on offer here when conditions align
Secrets – more waves are waiting for you in the right conditions with a good guide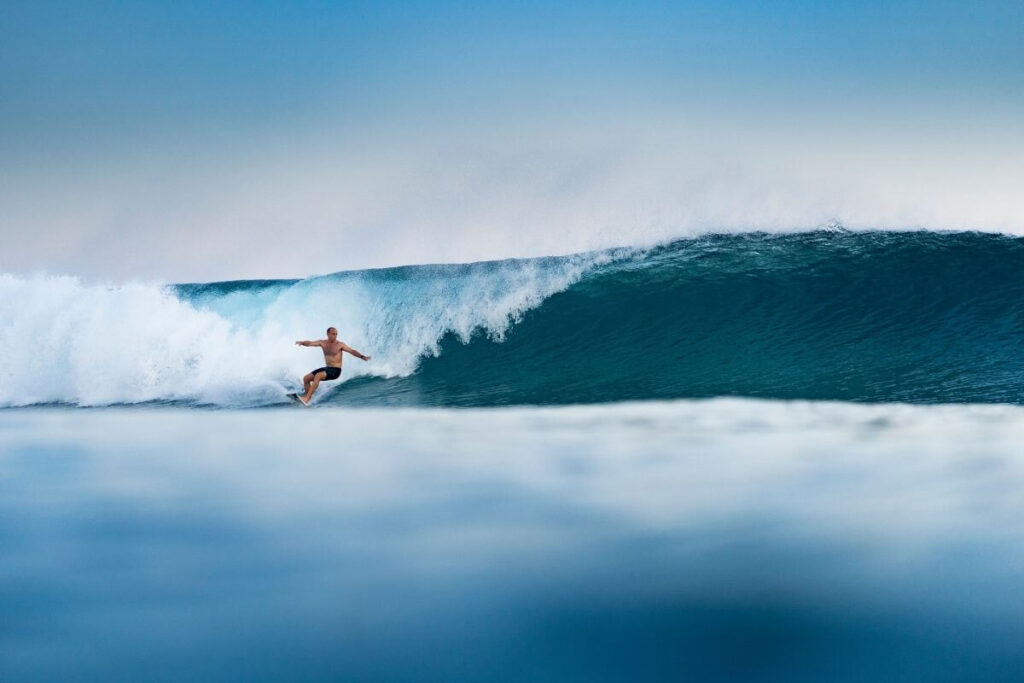 Booking Your Charter
AWAVE Travel's team are here to help you find the perfect boat and route for your group. Once you have decided on the charter and the route that would suit you, we can set you up with an offer for booking!
Usually, the best value charters get booked out 6-12 months in advance, so it pays to look early for booking. We have also negotiated early booking specials with most charters, so you can make the trip even more affordable!
All of our trips are covered by our Best Price Promise, so you will always get the best rate booking with AWAVE Travel!