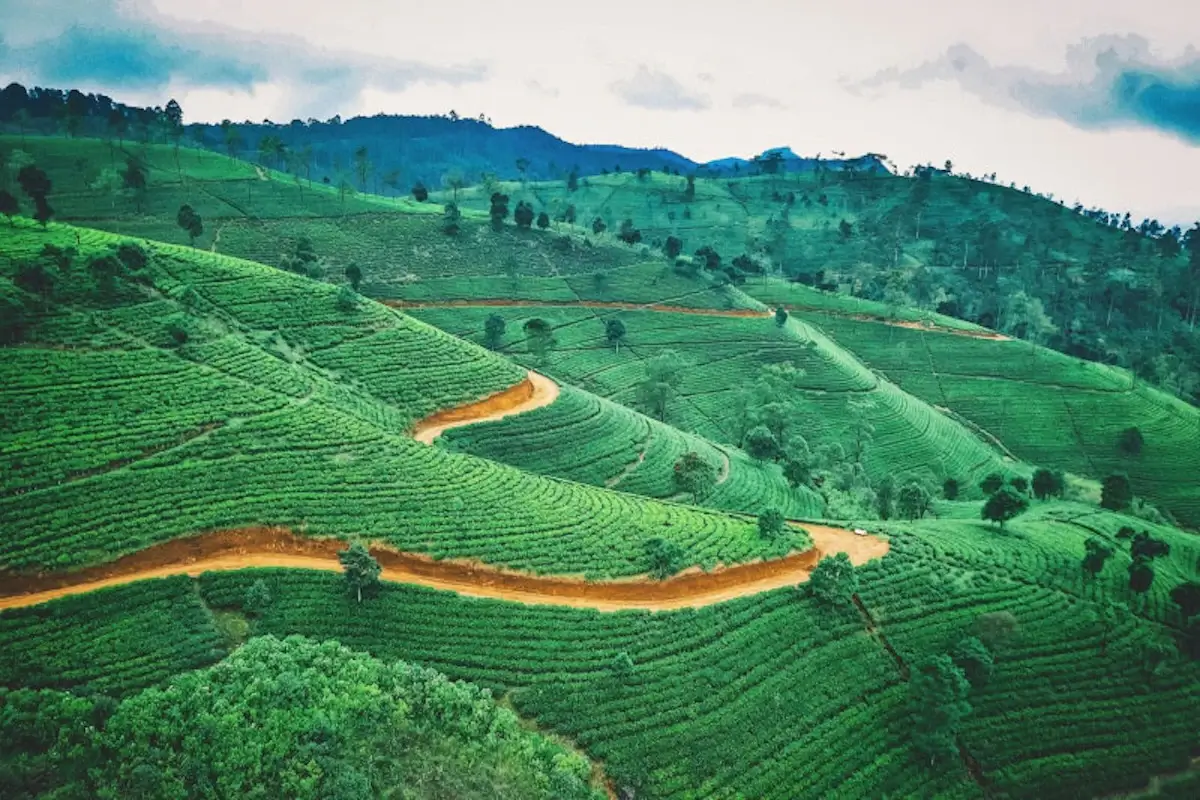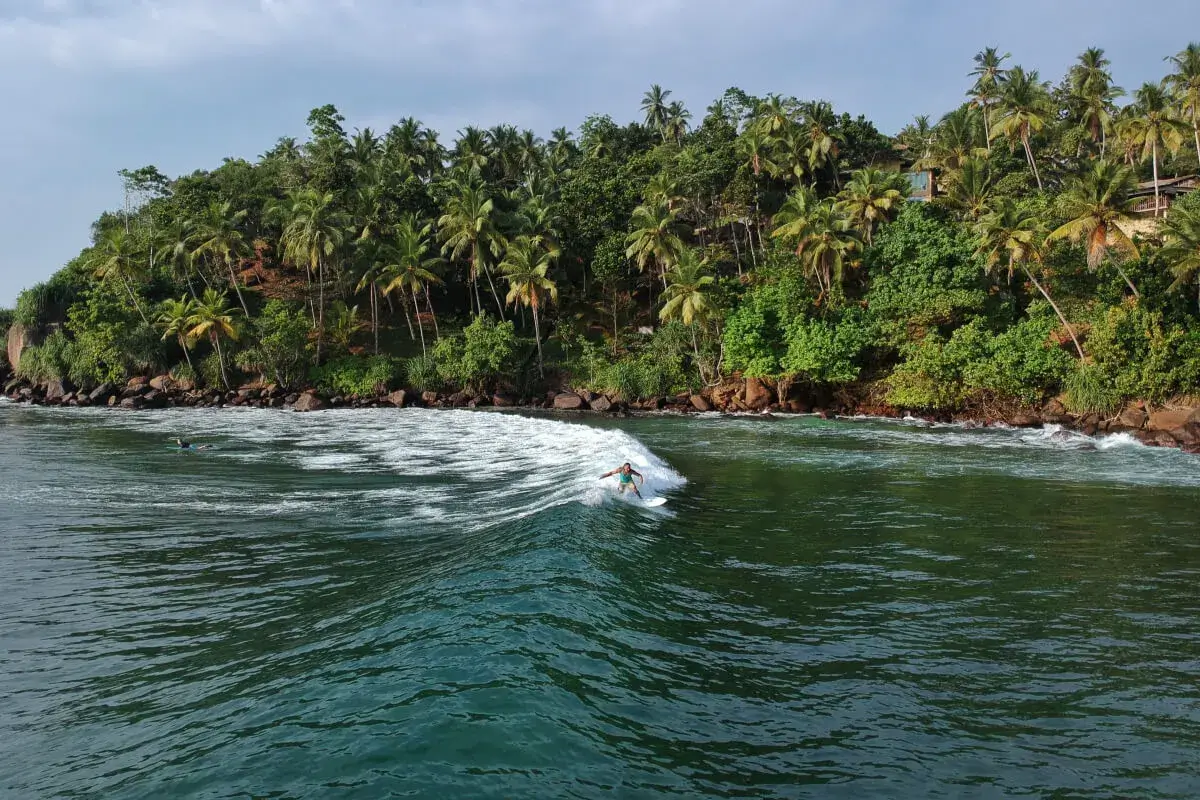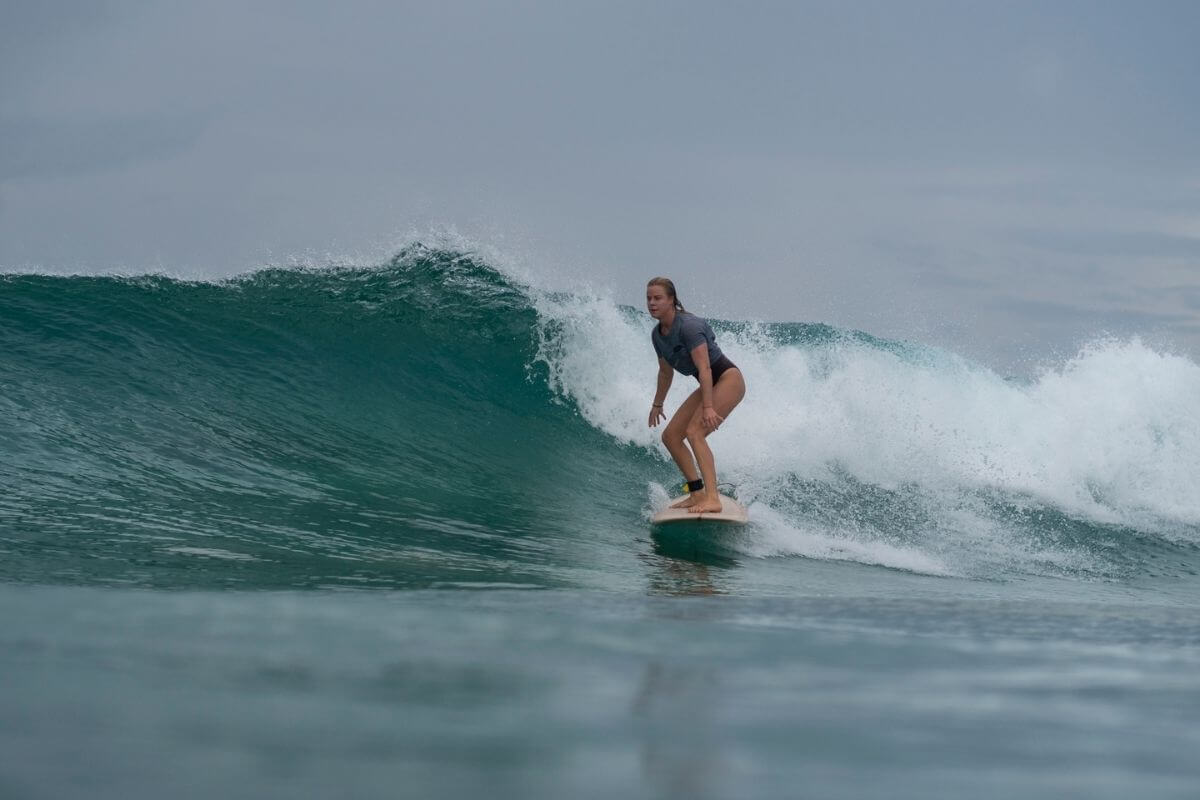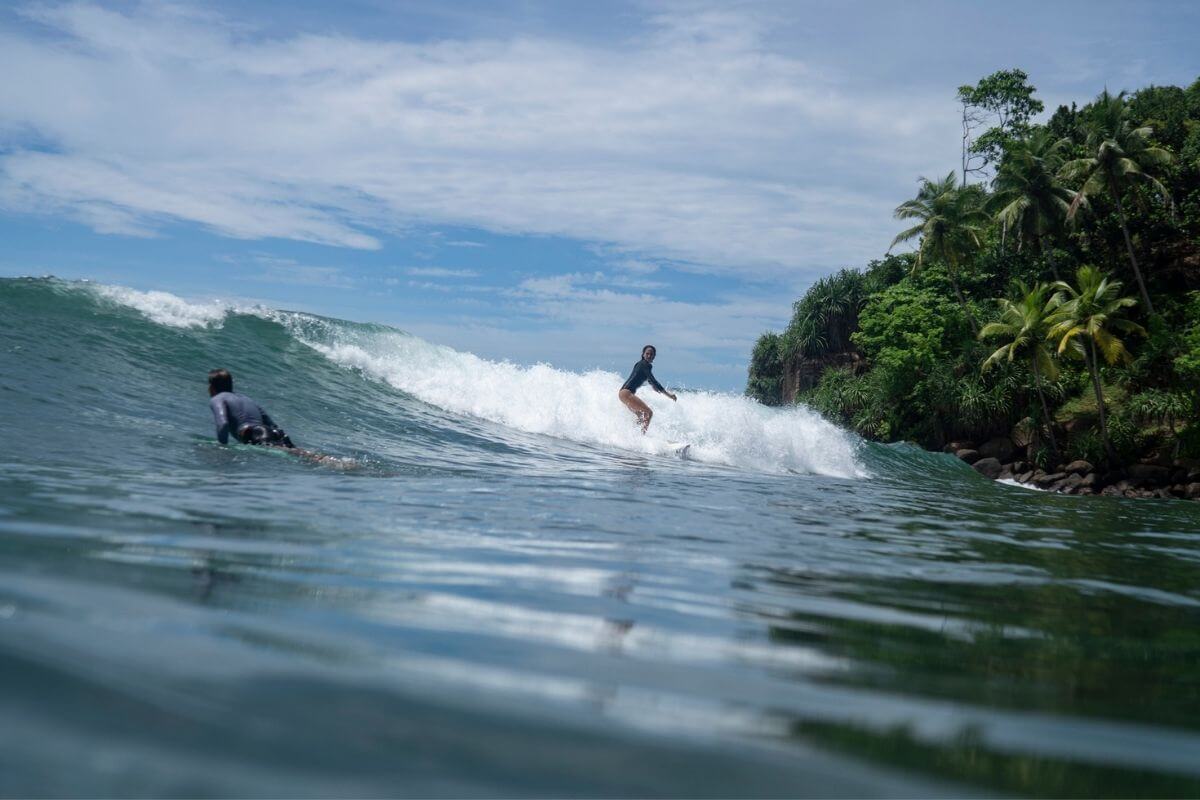 Your Guide to Surfing in Sri Lanka! Updated 2023
Sri Lanka, the small island nation off the southern coast of India, is quickly becoming a top destination for surfers from around the world. With its warm water, consistent swells, and beautiful beaches, it's no surprise that more and more surfers are flocking to Sri Lanka to ride its waves.
Sri Lanka's coastline stretches over 1,300 kilometers, offering a diverse range of waves for surfers of all skill levels. From the long, point breaks of the east coast to the reefs of the southwest, there's something for everyone in Sri Lanka. In addition to the surf, Sri Lanka is also home to a rich culture and stunning natural beauty, making it a perfect destination for a surf trip. Whether you're a seasoned pro or a beginner looking to catch your first wave, Sri Lanka has something to offer.
In this guide, we'll take a closer look at everything you need to know about surfing in Sri Lanka. AWAVE Travel offers a range of quality resorts and surf camps in Sri Lanka! Let our expert surf travel team find your next trip!
Where is Sri Lanka?
Sri Lanka is located in South Asia, just off the southern coast of India. It's a tropical paradise with a long history and a rich culture. With its warm weather, beautiful beaches, and friendly locals, it's no wonder that it's such a popular destination for travelers and surfers alike.
Surfers have been gracing the country's shores since the 60s. The country was subject to a long-fought civil war, which kept many surfers at bay until the late 2000s. Just a hardy few traveled in these years. Surfing in Sri Lanka became much easier after the end of the war with a burgeoning surf culture emerging across the island!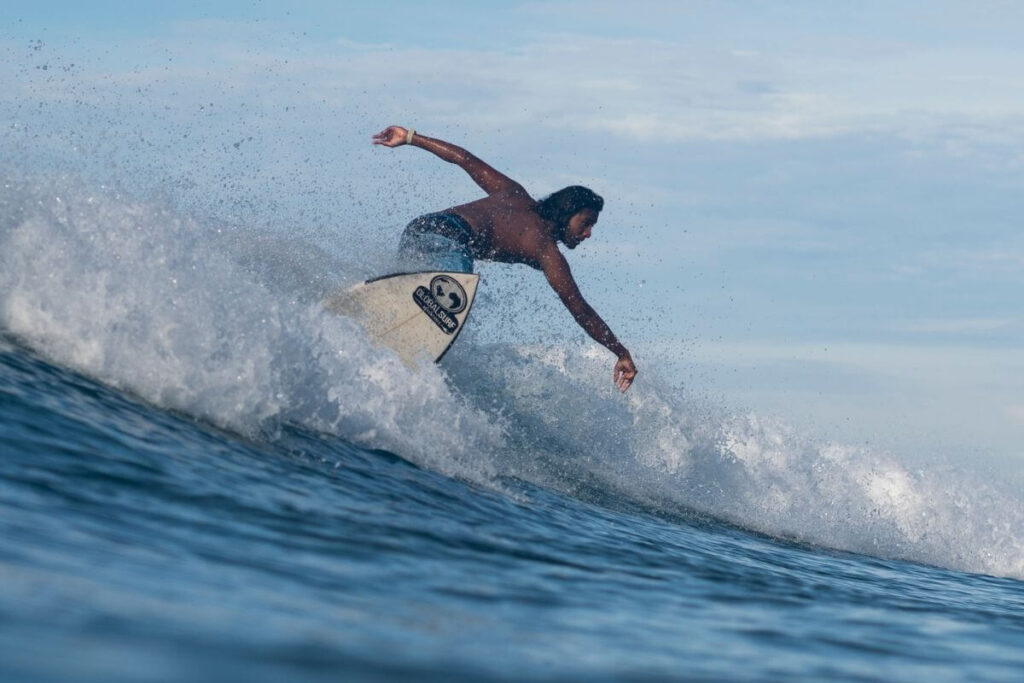 Best time for Surfing in Sri Lanka
The best time to surf in Sri Lanka depends on where you are on the island. The west and south coasts of Sri Lanka see the best swells from April to October, while the east coast has more consistent waves from November to April.
Fun waves can also be found along the South coast with lighter winds! In general, the water is warm and the waves are good year-round, so it's always a good time to surf in Sri Lanka.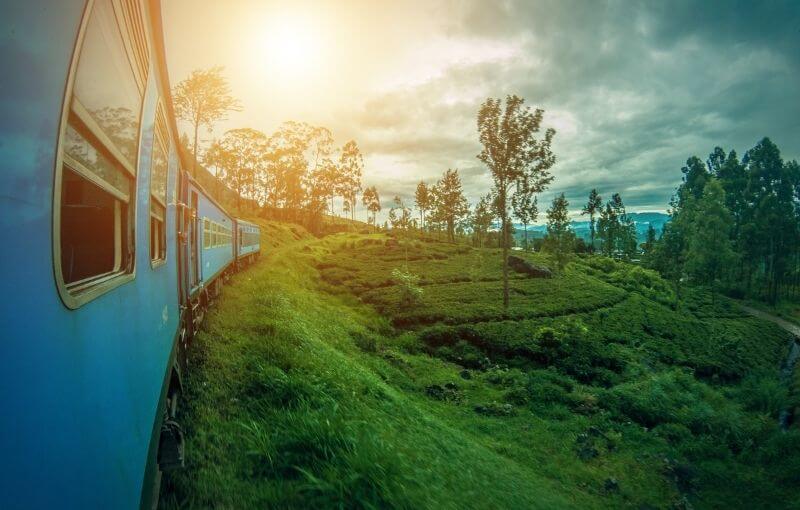 How to travel to Sri Lanka?
There are a few different ways to travel to Sri Lanka, depending on where you're coming from. The most common way to get to Sri Lanka is to fly into Colombo, the capital city. There are several international airlines that fly to Colombo, including Emirates, Qatar Airways, and Singapore Airlines. Once you arrive in Colombo, you can take a domestic flight or a bus to get to your final destination.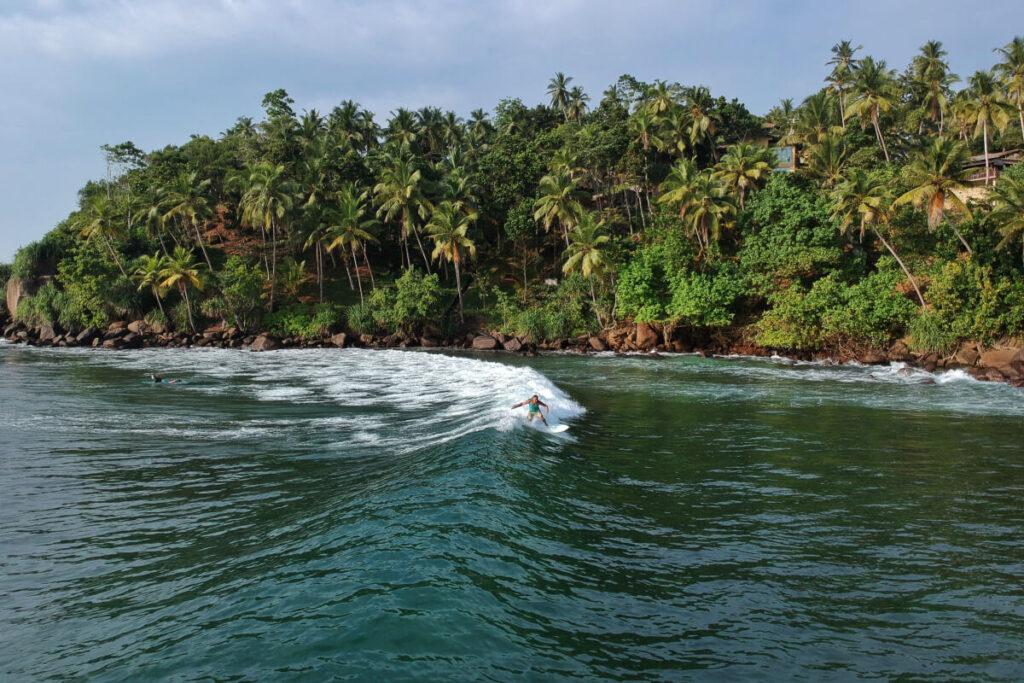 AWAVE Travel's favourite Waves in Sri Lanka!
Sri Lanka has become well known for its user-friendly waves, warm water, and vibrant local culture. The island has something for everyone, with beginners to advanced wave riders finding something to suit! Please see some of AWAVE Travel's favourite waves in the country!
Arugam Bay: Arugam Bay is a small fishing village on the east coast of Sri Lanka known for its world-class waves and laid-back atmosphere. A series of fun righthand point breaks dot the coast north and south!
Hikkaduwa: Located on the southwest coast of Sri Lanka, Hikkaduwa is a popular tourist destination with a long stretch of sandy beach and good waves for all skill levels. A few peaky reefs to choose from.
Kabalana Beach: Located on the southwest coast of Sri Lanka, Kabalana is a popular destination for travelers and surfers alike. With a long beach and consistent waves, it's a great spot for both beginners and experienced surfers. Peaky beach breaks with a higher quality a-frame 'The Rock' which can produce great surf.
Mirissa: Located on the south coast of Sri Lanka, Mirissa is better known for its beautiful beach scene but has a fun righthander at the end of the beach. Grab a coconut or beer and enjoy the vibe!
Weligama: Located on the southern coast of Sri Lanka, Weligama is a popular spot for beginner and intermediate surfers. With its wide, sandy beach and gentle waves, it's a great place to learn to surf or improve your skills.
Where to stay in Sri Lanka
If you are looking for comfort and quality accommodation whilst surfing in Sri Lanka, our range of resort and surf camps could be perfect for your trip!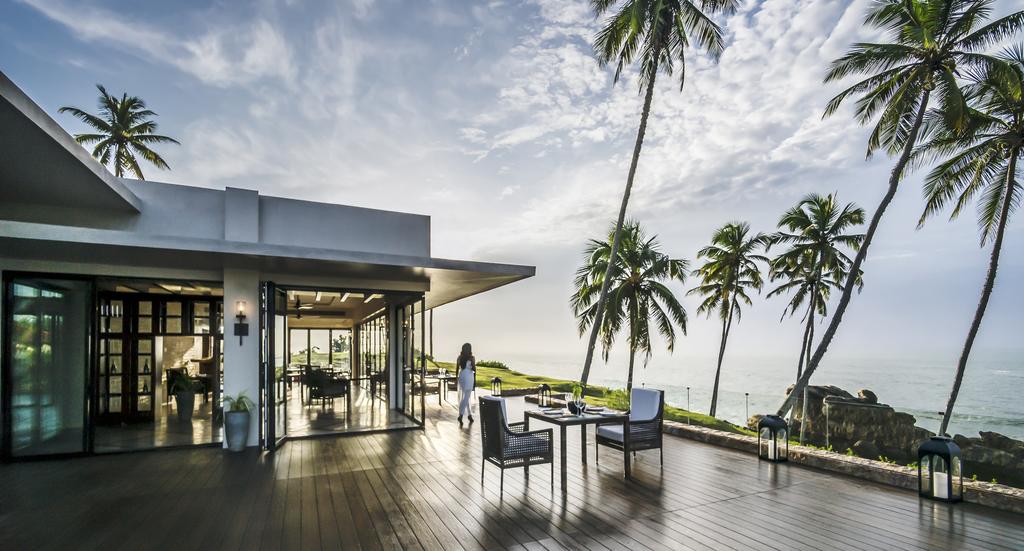 Anantara Peace Haven Tangalle has always been a firm favorite for surfers wanting to escape their busy lives and experience the beautiful waves of Sri Lanka! Nestled on the far southern coast of Sri Lanka sits Anantara Peace Haven Tangalle. This tropical oasis of calm is the perfect location to stay and explore the waves of the local area.
With its southerly facing coastline, the area around Tangalle has great waves for beginners through to advanced surfers, year-round. After a day of waves, take a stroll through the well-manicured grounds, enjoy a cocktail at the oceanfront restaurant or relax in one of the many luxury room options.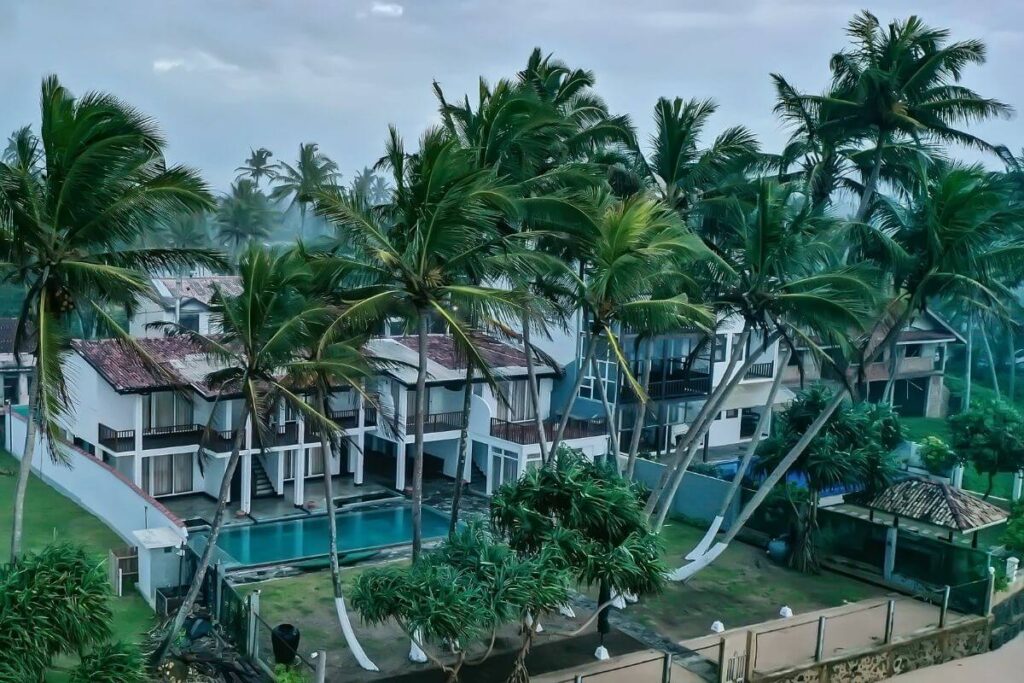 Kabalana Beach House is a high-quality and well-run surf camp located on the beach at Kabalana. Wake up overlooking the emerald waters of the Indian Ocean, just a stone's throw from one of the best beginner beach breaks in the country.
The team at Kabalana Beach House offers surf camps for all levels, catering from beginners to advanced surfers! With a range of beaches and reef breaks in the area, this camp is perfect for all levels wanting to experience Sri Lankan surf!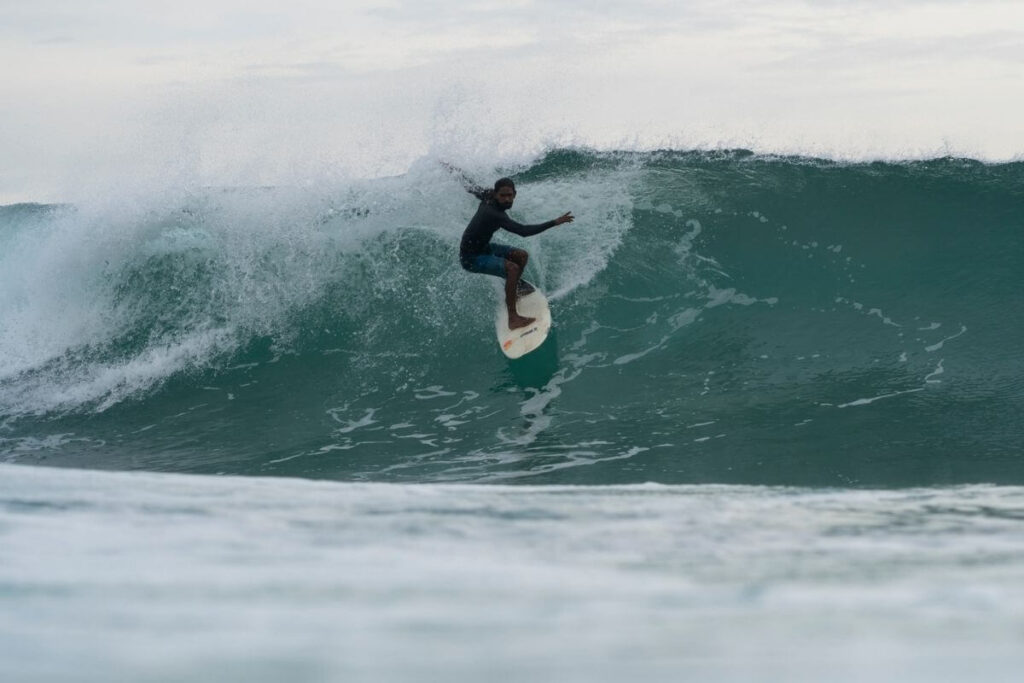 Sunshine Stories
Sunshine Stories has become a firm favorite with AWAVE Travels clients. Located in the cool town of Ahangama, the retreat is located perfectly between waves for all levels!
This boutique surf retreat has a strong focus on surfer progression in the water and relaxation on land. The experience onsite team make sure you feel completely at home during your stay and our clients love it!
Travel Insurance
World Nomads offers simple and flexible travel insurance and safety advice to help you travel confidently. World Nomads offers travel insurance for independent travelers and intrepid families. It has been designed by travelers for travelers, with coverage for more than 150 activities as well as emergency medical, lost luggage, trip cancellation, and more. Buy at home or while traveling and claim online from anywhere in the world.
Booking Your Trip
AWAVE Travel's team is here to help you find the perfect resort for your trip. Once you have decided on the trip and the route that would suit you, we can set you up with an offer for booking!
All of our trips are covered by our Best Price Promise, so you will always get the best rate booking with AWAVE Travel!